Frederick, Maryland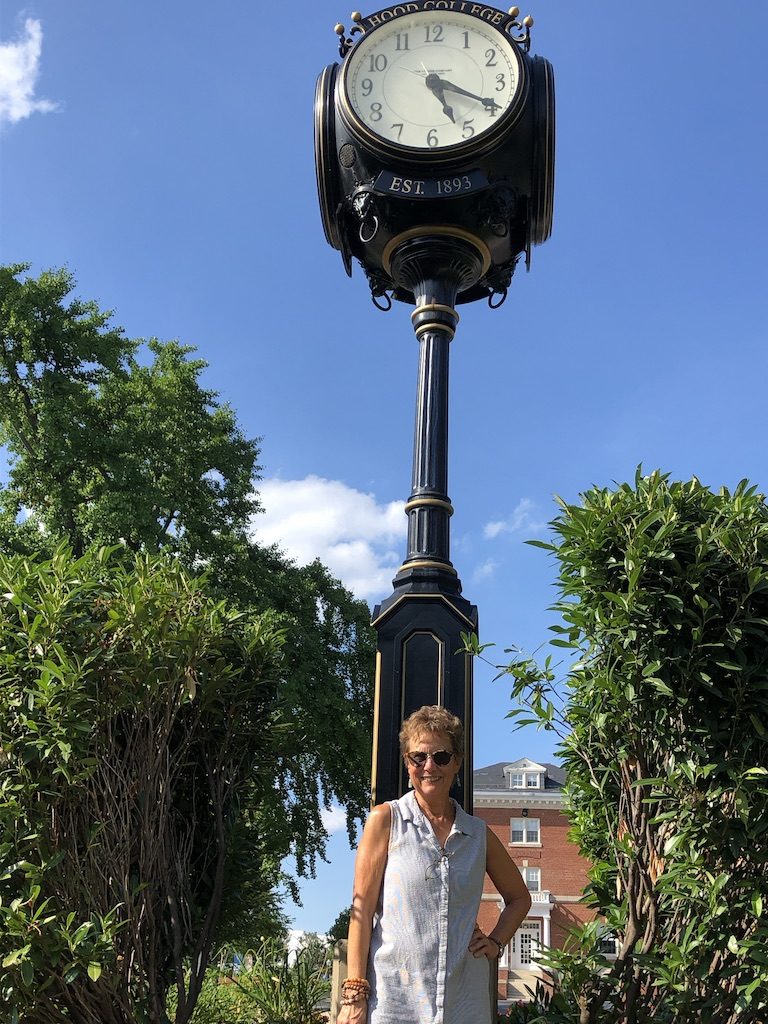 Students who go to Hood College, with 1,100 undergraduates and 1,000 graduates, get the personal touch that only a small school can give. Admissions counselor Ryan DiGirolamo, a former newspaper student of mine, found his place in Frederick, first as a Hood Blazer, and later in admissions.
This small liberal arts and sciences college is test optional; in fact, Ryan told me that each application is read closely and if they have questions, they will call the applicant. He suggested spending the most time on your essay, because they look for the essay to show them who this person really is, to see if the applicant is the right fit for the school. Word of warning from Ryan: They've read too many essays about "The Big Game," torn ACLs and concussions, and getting a driver's license. Be careful not to use your essay to complain about a teacher. What should you write about? Your passion.
Devoted to the liberal arts philosophy, every Hood student uses the core curriculum to explore their interests. Freshmen are required to take a first-year seminar class. Students decide on majors at the end of their fourth semester. The Career Center gets involved right from senior year.
Hood's mission? "Through an integration of the liberal arts and the professions, Hood College provides an education that empowers students to use their hearts, minds, and hands to meet personal, professional, and global challenges and to lead purposeful lives of responsibility, leadership, service, and civic engagement."
Psychology and education are popular majors at Hood.
All students get an automatic $10,000 scholarship, and there are merit or "Achievement Scholarships" that amount to 50 percent, 33 percent, or 25 percent of tuition.
The campus is classically beautiful, with red brick buildings, white columns, and green grass and old trees. It's steeped in traditions and superstition—watch out walking through the gazebo!