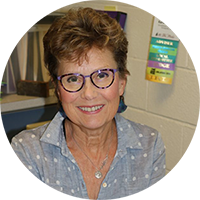 As the parent of a daughter in law school, Karen Hott has had personal experience with the angst-provoking process of applying to college and graduate school. A retired AP English and journalism teacher, she is passionate about writing and education.
In working with students on their college application essays as Your College Essay Coach, Karen became interested in the processes students used to select the colleges on their lists. Realizing that many students overly rely upon what they've heard from others and seeing the outsized influence of U.S. News & World Report rankings, she began studying the college-selection process, leading her to the University of California, Irvine, program in Independent Educational Consulting. Karen will receive her IEC certification in September 2019.
The coursework for IEC certification at UC Irvine covers ethics, online and print resources, personality testing, learning styles and college teaching styles, concepts of "match" and "fit," developing balanced college lists, learning disabilities, graduate school admissions, and navigating the financial aid network. She is currently editing a UC Irvine professor's book on financial aid, which should be published this fall.
Karen has helped students craft their college application essays for years, always careful to keep a hands-off approach and to allow the student's own voice to shine. (See "Karen Hott on Essay Coaching" below.) In addition, her expertise in this arena was recognized by the local association of college admission counselors when she was invited to present a session on college application essays at the PCACAC conference in May 2019.
Since retiring from the public school system in 2016, she has coached individual students on essay-writing and has worked part-time as a writing instructor at the Anne Arundel Community College Writing Center. Before retiring with 35 years of teaching experience, Karen taught Advanced Placement English Language and Composition, journalism, and newspaper production at Broadneck High School in Anne Arundel County.
She has a master's degree in liberal arts from St. John's College in Annapolis and earned National Board for Professional Teaching Certification and a CJE (Certified Journalism Educator) designation from the Journalism Education Association. In addition, she is a current member of the Modern Language Association (MLA) and past member of the Journalism Education Association (JEA) and the National Council of Teachers of English (NCTE). Karen is a member of Potomac and Chesapeake Association for College Admission Counseling (PCACAC).
Karen Hott on Essay Coaching
You will not email me your essays for me to revise. All encounters will be in person or through videoconference software.
I will sit down with you, in person or virtually, and coach you to produce the best essays you can. We will look at your essays in hard copy format and on the computer.
I will start wherever you are. If you don't have the prompts, we'll find them. If you don't know what to say, we'll talk. If you have something already written, I will ask you to read aloud to me what you've written. We will talk about what's strong and what's not so strong, what you should lead with and what should finish it off. I will listen to you and question you so that you say what you mean to say and your voice comes alive.
I will not go through your essay with a red pen and hand it back to you for corrections, though I will point out the function of your syntax and punctuation. Your essay will be your best, but only because you will make it that way.